Whittington Wear Green & Donate - Phenomenal Response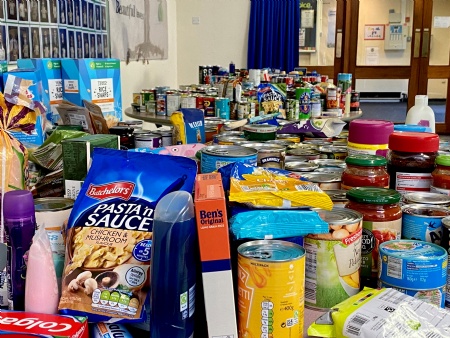 On Monday 10th October, World Mental Health Day, we asked students and staff to wear green - the colour used this year to mark the day and raise mental health awareness.
Instead money, food items were donated for Chesterfield Food Bank who are desperate for donations.
There was a phenomenal response from everyone!
Mrs Burnside, along with Head boy, Henry and Head girl, Thea, delivered the enormous collection in person to Chesterfield Food Bank.