Magnificent Homework...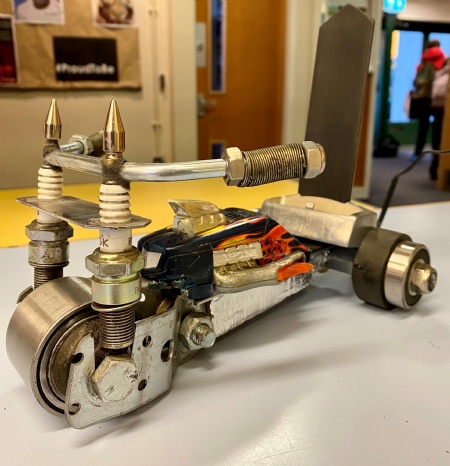 Congratulations to Y7 student, Max, who has produced the most outstanding phone charger holder made from up-cycled items for his Resistant Materials homework.
Max, with the help of his Grandad, carefully sketched and planned his idea out before making the magnificent creation.
Every step of the way was documented with photographic evidence.
Max has learned some incredible new skills from working with his Grandad on this homework piece. We hope he continues to use and develop them in future pieces.
Well done Max. It's absolutely fabulous!