What makes you happy?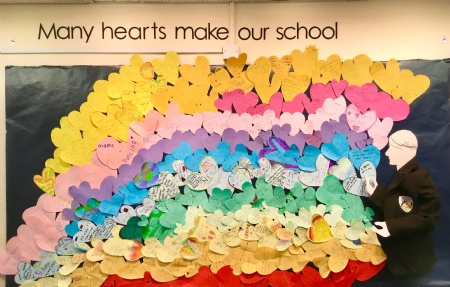 What makes you happy?
All our students were invited to create their own special heart and write on it what makes them happy.
We have had so many wonderful hearts returned, each with their own unique message.
Displayed together they send out a powerful message:
Many hearts make our school...